Doctrine - The King James Bible says
WHAT?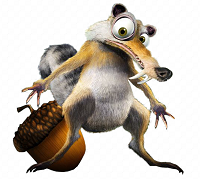 The Holy Bible pulls no punches when it comes to truth.
"For the word of God is quick, and powerful, and sharper than any twoedged sword, piercing even to the dividing asunder of soul and spirit, and of the joints and marrow, and is a discerner of the thoughts and intents of the heart."
(Hebrews 4:12 KJV)
Sometimes that truth can be beautiful and inspiring, revealing depths of Love that are unfathomable; sometimes it can be brutally realistic and base in nature, revealing the depths of the workings of evil.
"But God hath chosen the foolish things of the world to confound the wise; and God hath chosen the weak things of the world to confound the things which are mighty; And base things of the world, and things which are despised, hath God chosen, yea, and things which are not, to bring to nought things that are:"
(1 Corinthians 1:27-28 KJV)
With these things in mind, we are introducing to this website a rather eclectic set of what I would call Inconvenient Truths gleaned from the KJV Holy Bible. These are not for the Milk Drinkers (Hebrews 5:13; 1 Peter 2:2) but fall into the category of HARD DOCTRINE, or as the old country preacher would call them, the "Tough Meat" of the word. Some of these may shock your sensibilities, some may offend and some my challenge traditional belief systems and denominational leanings, but they are all in your Bible. The King James Bible is not hard to understand, but it is sometimes it is hard to believe.
Welcome to the "Hard Nuts to Crack" Doctrine Seminary
This is an on-going series of articles with new ones published on a periodic basis. Check back frequently for the latest additions.
Topics of Discussion:
The major Doctrines of the Christian faith:
Selected Topics:
The Prophecy of the Woman and the Seeds
Here is Wisdom - Revelation 13:18 (666)
Parting of the Red Sea - Take 2
HOME KING JAMES BIBLE PREVIOUS PAGE
Disclaimer: External Links from this website are for instructional or promotional purposes and do not constitute an endorsement
by the The Bible, Genesis & Geology Ministry.

All original text © 1997 - 2018
Gaines R. Johnson, D.Th.
The Bible, Genesis & Geology Ministry
Materials from this site may be freely copied to paper for personal use or church Bible studies.
They may not be reproduced elsewhere on the Internet, for either personal or commercial use, without the express written permission of this Ministry.
Are you saved? Are you Sure? Click the image below for the Gospel Truth in your native language!